It was easy to lose sight of this particular piece of transfer activity when everyone was so excited about Patrick Bamford. While we'd been trying to sign either Matej Vydra (who practically doubled his salary demands after reaching an agreement, then claims to have rejected the move once he realised Leeds finished below Derby last season) or Abel Hernandez (who wanted £60-100k a week, yet failed his medical CSKA), we'd neglected to consider that Leeds might sell someone. We'd assumed if anyone was going to be sold then it'd be Pontus Jansson, but no, Ronaldo Vieira looks set to depart.
I'm unhappy with this for a number of reasons. Ronaldo Vieira is a huge talent and while his stock may have dropped in the last 12 months, there's a glimmer of an incredible player in there. A truly box-to-box engine who (like Cook) would always want the ball, yet look composed and intelligent on it – ahead of his years. Ronaldo Vieira (amazing name aside) can go to the top, so I'm disappointed that we're not retaining him long-term.
His performances were poor last season – though he certainly wasn't alone in this. Much of our squad underperformed last year and it's understandable that Marcelo Bielsa would have reviewed the footage, assessed him in pre-season and made a judgement that he's not good enough. But let's not forget that there are other factors at play here. Vieira was struggling with tendonitis last season and that massively hampered his development. He has also not been subject to any kind of consistent coaching. Due to the manager-go-round at Leeds, Vieira (having only just turned 20) has played under Evans, Monk, Christiansen, Heckingbottom and now Bielsa. Young players need consistency in order to develop, something Ronaldo simply hasn't had.
It's not just my opinion that he's a highly rated talent, the CIES Football Observatory included him on their list of most promising U20 prospects in Europe. He was the third highest rated player in England, behind only Ryan Sessagnon and Tom Davies. He was 20th overall, on a list that included Mbappe, Donnarumma, Pulisic and Alexander-Arnold (amongst many others). The lad has a bright future if harnessed properly – but we're not even entertaining giving him that chance.
Why do we need to sell? Surely, if we're willing to loan out players like Grot and Coyle (who we deem to have potential, Lewie is what, 23?) then why are we selling Ronaldo? The only answer is that we need the money.
But why would we need the money? We were told that the club had a sizeable transfer kitty for this Summer (after the 49ers investment was added to whatever else Andrea Radrizzani had earmarked) and yet we're now basically operating a net-neutral sum. Bamford is due to cost £7m, Vieira is to be sold for £6.3m-ish. Douglas was brought in for around £3m, so we're currently (wages aside) talking less than £4m invested in the playing squad? Presumably that would mean there's a further £10-15m to spend wouldn't it? If we were to believe that there was around £20m available for this transfer window. If nothing else, there should be at least another £6m because the 49ers money was specifically intended to be used to strengthen the first team.
I can only suppose that Vieira is being sold for cash-flow reasons. He's too highly rated and still has 3 years on his contract (having signed a 4 year extension last May). He was part of the England side that won the Toulon tournament this Summer. I simply don't get why we'd sell him now? Wouldn't you loan him out for a year, see how he develops and assess from there? After all, he'd still have another 2 years on his contract then. And if it's a case of needing to capitalise on his value now, then it's true that we're skint.
Sometimes it's easy to forget that this is still Leeds United, and then we go and do something incredibly Leeds. Big mistake in my opinion.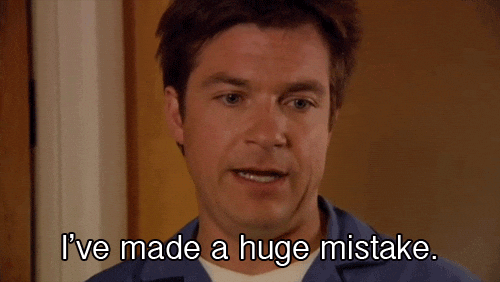 Subscribe and get notified when new content comes out
[mc4wp_form id="1755″]